Getting Started
It's always fun to jump right in to the
"HelloWorld"
app. Just go for it!
Visit:
https://try.github.io/levels/1/challenges/1
Cheatsheet
It's time for us to store our "magic tools".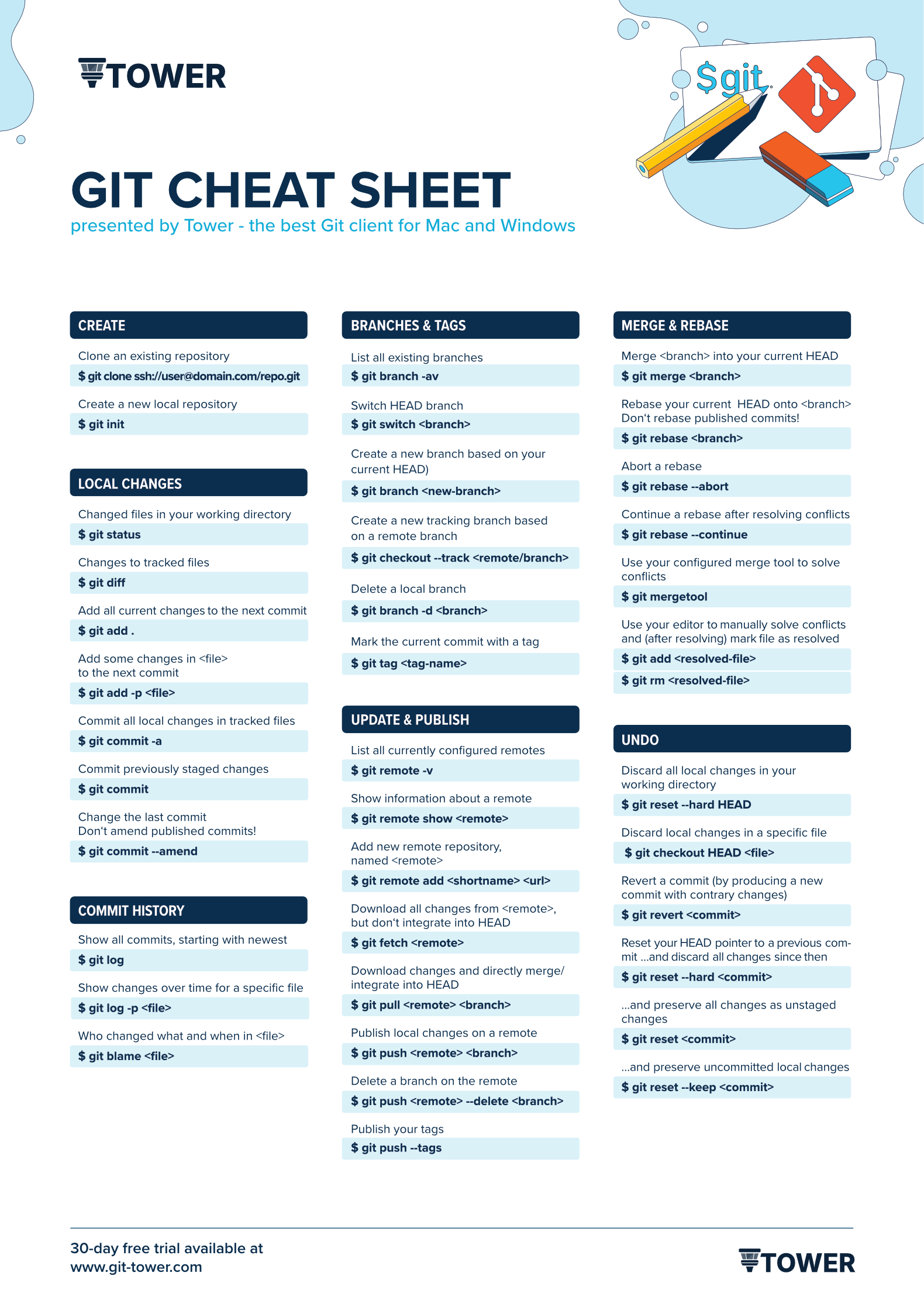 Visit:
https://www.git-tower.com/blog/git-cheat-sheet
Which collaboration way fit your team?
Git is just a tool which doesn't teach you how to work properly in a team. It depends on your projects and you need to choose your own team workflow.
Visit:
https://www.atlassian.com/git/tutorials/comparing-workflows